By Dr. Miranda Matthews
Introduction
The move from school or college to university is intended to open worlds of experience. There is often a great build-up to university, with much thought about which degree programme to choose. Teachers of Art and Design are really keen for their students to progress to arts foundation courses and degree programmes. If students choose degrees in other fields, teachers still care very much about them being well placed to make a fulfilling transition into Higher Education. In my new book I argue that all transitions into university cultures are sensory transitions. Arts Methods for the Self-Representation of Undergraduate Students documents how the arts are contributing to belonging in Higher Education, and supporting student leadership.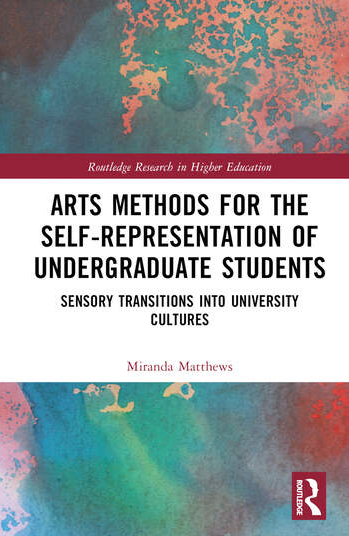 Figure 1. Arts Methods for the Self-Representation of Undergraduate Students book cover, Miranda Matthews, Routledge 2023.

First-generation university students, who have no university educated parents or guardians, are likely to feel less confident in their transitions than those who have generations of graduates in the family (Coombs 2022). Students from low income backgrounds, who have parents with less cultural capital, often find it difficult to see their current lived experiences reflected in the ways that university environments are constructed (Bourdieu 1979, Boliver 2016, Patfield et al. 2020). Students of colour may find themselves racialised as 'ethnic minorities', and creatively protest about inequalities in their treatment (Rawlinson 2019, Gabriel 2021). They may feel that they are carrying the weight of being expected to represent others in minorities. When all of these struggles become too much, there are experiences of anxiety and culture shock that can make it difficult to stay the course (Jack 2014).
Dimensionality in Theory and Practice

In 2017 I presented at the British Educational Research Association conference, on the beginnings of research into arts methods for self-representation (Matthews 2017). At this point I theorised the research through Foucauldian arts of the self (Foucault 2005, Matthews 2018). Concepts such as self-care and truth to self are offered as a challenging, aestheticised existence in which transformative choices can be made and lived experiences can be powerfully voiced (Margrove 2015, MWBHE 2015, Rose et al. 2018).

However, to centralise the voices of minoritised groups, including black and of colour first-generation women, theory created by black women needs to be centralised. Kimberlé Crenshaw was the first to explore how the combined experiences of being black and female act to silence women (Crenshaw 1991). Crenshaw writes about 'intersections of multiple dimensions' (1991, 377) that are accentuated by combined oppressive experiences. Crenshaw has informed my focus on how arts methods assist expression of the dimensionalities of self (Matthews 2023, 18).

Patricia Hill Collins (2019) and bell hooks (1995, 2019) go further into the ways in which creative cultural self-representation helps to celebrate the combination of dimensionalities that each student holds. Collins writes about how 'creative social action' by black feminists has made protests visible and activated social change (Collins 2019). bell hooks created an affective theory of arts practices for cultural belonging (hooks 2019). hooks' theory of belonging can also be connected with posthumanist analytics of affect, assemblage, and environment (Gilbert and Matthews 2021, Matthews 2021).

When applying these theories, university faculty have to keep in focus all minoritised groups of students, and make every effort to look after the wellbeing of all students. Culture shock in transition is also experienced by black men, men of colour, and by the white working classes. The social class awareness of Stuart Hall, in Familiar Stranger: A Life Between Two Islands (2020), and of Paul Dash in Foreday Morning (2022), offer wonderful points of connection for arts practice in universities.

Amid the middle-class whiteness of university cultures in the UK, white first-generation students also find that they are having to mask aspects of themselves (Mugglestone 2007, Stubbs and Murphy 2020), and to counteract perceptions of their white working-class 'ordinariness' (Shilliam 2020). White working-class students are also at risk of social exclusion and economic hardship. These are some of the issues that students, lecturers and arts educators are contending with.
Integrated Arts Methods and Extra-Curricular Practice
Arts Methods for the Self-Representation of Undergraduate Students: Sensory Transitions into University Cultures was published by Routledge this year. This book gathers the reflections of arts educators, and lecturers in the social sciences and humanities who work with arts methods. The participants include women of colour, first-generation students who became academics, and allies. I am very grateful to all of the anonymised participants, who work in the four nations of the UK. As I have taught arts practice and methodologies to undergraduate students since 2016, I also refer to my teaching.

Figure 2. Ecologies in Practice, collaborative artwork made by Year 2 BA Education students at Goldsmiths, UoL

In this book I argue that experiences of learning in the arts, integrated in taught curriculum enable a greater connection to students' lived cultural experience, and provide spaces for self-representation and belonging in university cultures. Arts practice is multi-modal and interdisciplinary (Kara 2020). It enables greater confidence – for example in making collaborative films, performances and drawings, discussing images, making collages and objects. Arts practice engages all of the senses and creates meeting points for students with different cultural backgrounds.

My research of sensory transitions into Higher Education finds a parallel with arguments for Art and Design to be returned to its integral, core presence in schools. Related arguments note the contributions to varied self-expression and interdisciplinary creativity that learning in the arts can offer to all. Arts methods integrated in taught content offer the most potential for raising levels of equality and inclusion for all students. However extra-curricular arts practice is vitally important to emerging student leadership and inter-university collaborations.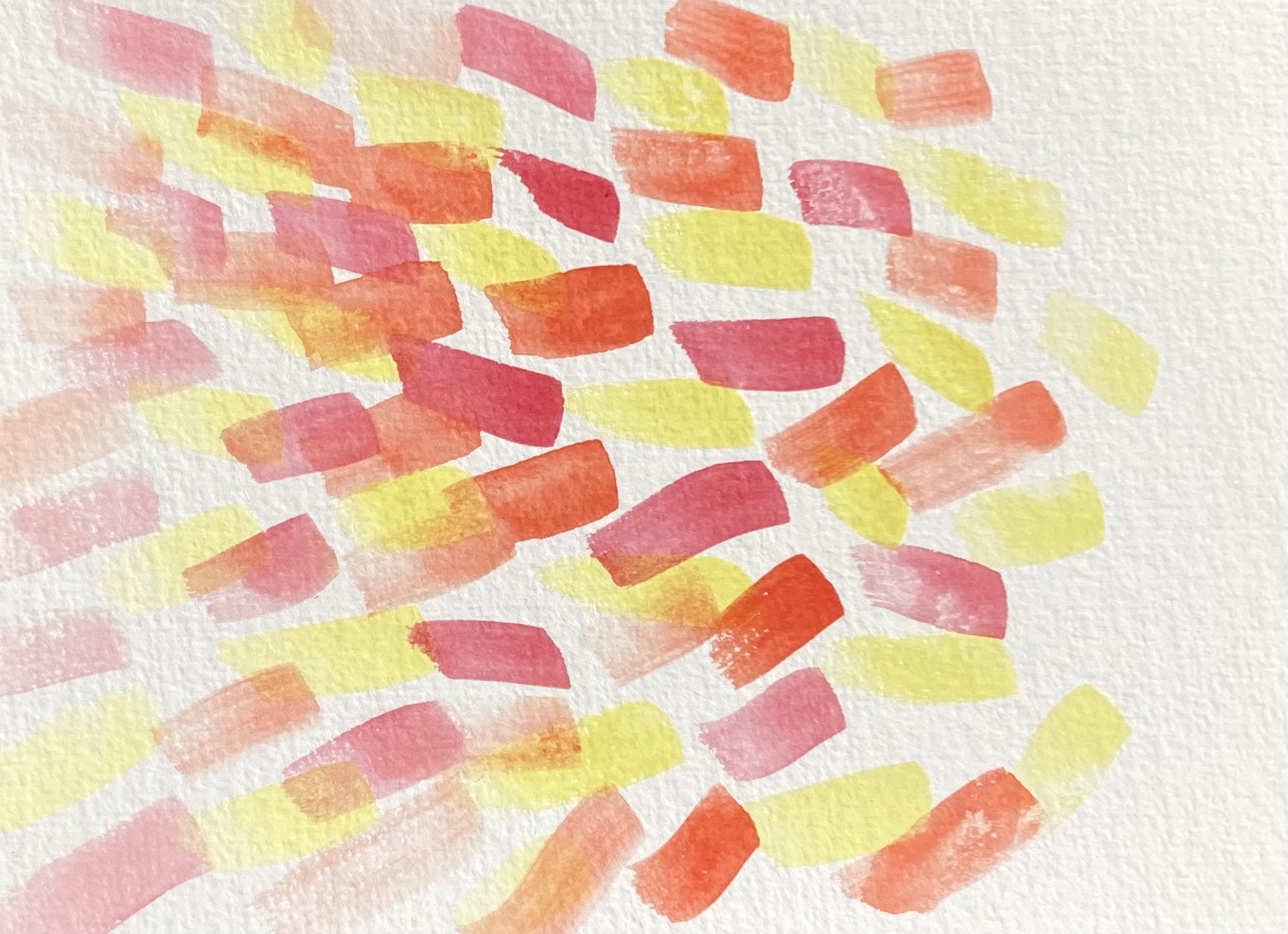 Figure 3. Zine Rhizomes, Miranda Matthews 2022

Integrated arts methods are usually justified, as they develop a range of study skills and critical agency (Bunn 2020, Wanner and Wanner 2020). Yet inclusive arts practice is also found to enable greater wellbeing, enjoyment, self-expression, sensory literacy, peer connection, and the equal celebration of all dimensionalities (Matthews 2021b). My book argues that these factors need to be fully taken into account when universities are making decisions about how to allocate human, material, and environmental resources, for students to experience well supported sensory transitions.
About the writer
Dr. Miranda Matthews is an artist, writer, arts educator and researcher. Miranda researches issues of self-representation, agency and inclusivity for students and practitioners. She also researches inclusive voice in ecological practice research. Miranda worked as an artist and then as a teacher of art, working in schools and colleges for ten years (2004-14). Miranda has a PhD in Educational Studies (2012, Goldsmiths, University of London). She has taught in Higher Education in the UK since 2011, and became a member of Goldsmiths Educational Studies Faculty in 2016. Miranda Matthews is currently Head of the Centre for Arts and Learning at Goldsmiths, University of London (2019- ); she is also Associate Head of School for Student Experience in Professional Studies, Science and Technology (2023-2025).
X @randamaths | @artsNlearning
Instagram: @artsnlearning | @mirandamatthews
LinkedIn: Follow Miranda Matthews
References
Bourdieu, P. (1979) The Inheritors: French Students and Their Relation to Culture. Boliver, V. (2016) Exploring Ethnic Inequalities in Admission to Russell Group Universities. Sociology (Oxford), 50(2): 247–266. Chicago: University of Chicago Press.
Bunn, R.J. (2020) "We Need to Help Students Discover Themselves and See into the Life of Things": Advice from Open Foundation Lectures, in Jones, A., Olds, A. and Lisciandro, J.G. (eds.) Transitioning Students into Higher Education: Philosophies, Pedagogies and Practice. London and New York, NY: Routledge. pp. 151–160.
Collins, P. Hill (2019) Intersectionality: As Critical Social Theory. Croydon: Duke University Press.
Coombs, H. (2022) First in Family Students. Higher Education Policy Institute.
Dash, P. (2022) Foreday Morning. London: Frigate Bird in Collaboration with Bogle L'Ouverture Publications. Accessed: 22 July 2022: https://www.hepi.ac.uk/2022/01/06/first-in-familystudents/.
Foucault, M. (2005) The Hermeneutics of the Subject, Lectures at the Collège de France (1981–1982). New York, NY: Picador.
Gabriel, D. (2021) Racial Categorisation and Terminology. Accessed 20 September 2022: https://blackbritishacademics.co.uk/about/racial-categorisation-and-terminology/.
Gilbert, F. and Matthews, M. (2021) Affective Digital Presence: How to Free Online Writing and Drawing? Journal of Writing in Creative Practice, 14(2): 209–237.
Hall, S. (2018) Familiar Stranger: A Life Between Two Islands. London: Penguin.
hooks, b (1995) Art on My Mind. New York, NY: The New Press.
hooks, b. (2019) Belonging: A Culture of Place. Abingdon and New York: Taylor & Francis.
Jack, A.A. (2014) Culture Shock Revisited: The Social and Cultural Contingencies to Class Marginality. Sociological Forum, 29(2): 453–475.
Kara, H. (2020) Creative Research Methods – A Practical Guide 2nd Edition. Bristol: Policy Press.
Matthews, M. (2017) A Practice-based Consideration of Foucauldian 'Art of the Self': Reflecting on Self-definition in Learning and Diversity of Cultural Representation in the Arts. British Education Research Association Conference 2017. Sussex University, United Kingdom 5th September 2017.
Matthews, M. (2023) Arts Methods for the Self-representation of Undergraduate Students: Sensory Transitions into University Cultures. London: Routledge.
Matthews, M. (2021) Expanding from the small screen: Arts practice for affective digital presence. International Journal of Art and Design Education.  40(3): 492-507.
Matthews, M. (2021b) Sensory Literacy and Empowerment in Art and Design. International Journal of Art and Design Education, 40(3): 581–598.
Mugglestone, L. (2007) 'Talking Proper' the Rise of Accent as Social Symbol (Updated 2nd ed.). Oxford: Oxford University Press.
Patfield, S., Gore, J. and Fray, L. (2020). Degrees of 'being first' Towards a Nuanced Understanding of First-Generation Entrants to Higher Education. Educational Review. DOI: 10.1080/00131911.2020.1740172.
Rawlinson, K. (2019) Anti-Racist Activists End Goldsmiths Occupation: University Will Introduce Race Awareness Training for Staff Among Other Measures. The Guardian, 29 July 2019. Accessed 4 September 2021: https://www.theguardian.com/education/2019/jul/29/anti-racism-activists-end-goldsmiths-occupation.
Shilliam, R. (2020) Redeeming the 'Ordinary Working Class'. Current Sociology Monograph, 68(2): 223–240.
Stubbs, J.E. and Murphy, E.C. (2020) 'You Got into Oxbridge?' Underrepresented Students' Experiences of an Elite University in the South of England. Higher Education Quarterly, 74(4): 516–530.
Wanner, T. and Wanner, S. (2020) The Tensions Between Philosophies of Education and Critical Pedagogies in Neoliberal Education, in Jones, A., Olds, A. and Lisciandro, J.G. (eds.) Transitioning Students into Higher Education: Philosophies, Pedagogies and Practice. London and New York, NY: Routledge. pp. 127–136.