ARAEA members have identified the need for educators to have resources that act as engagement prompts to start anti-racist conversations and to refer back to when engaged in teaching.
Engagement Prompts
The ARAEA 'Engagement Prompts' are a useful tool to help to demystify the content contained within the curriculum checklists. They are cards designed to facilitate conversations and associations to be made by exploring the key questions from the Curriculum Checklist together with corresponding examples.
Please note: Additional designs which focus on School Resources and Publication & Resources Checklists will be added in the future.
The Prompt Cards are an NSEAD Member resource. Please log into the website to access them at the end of this page.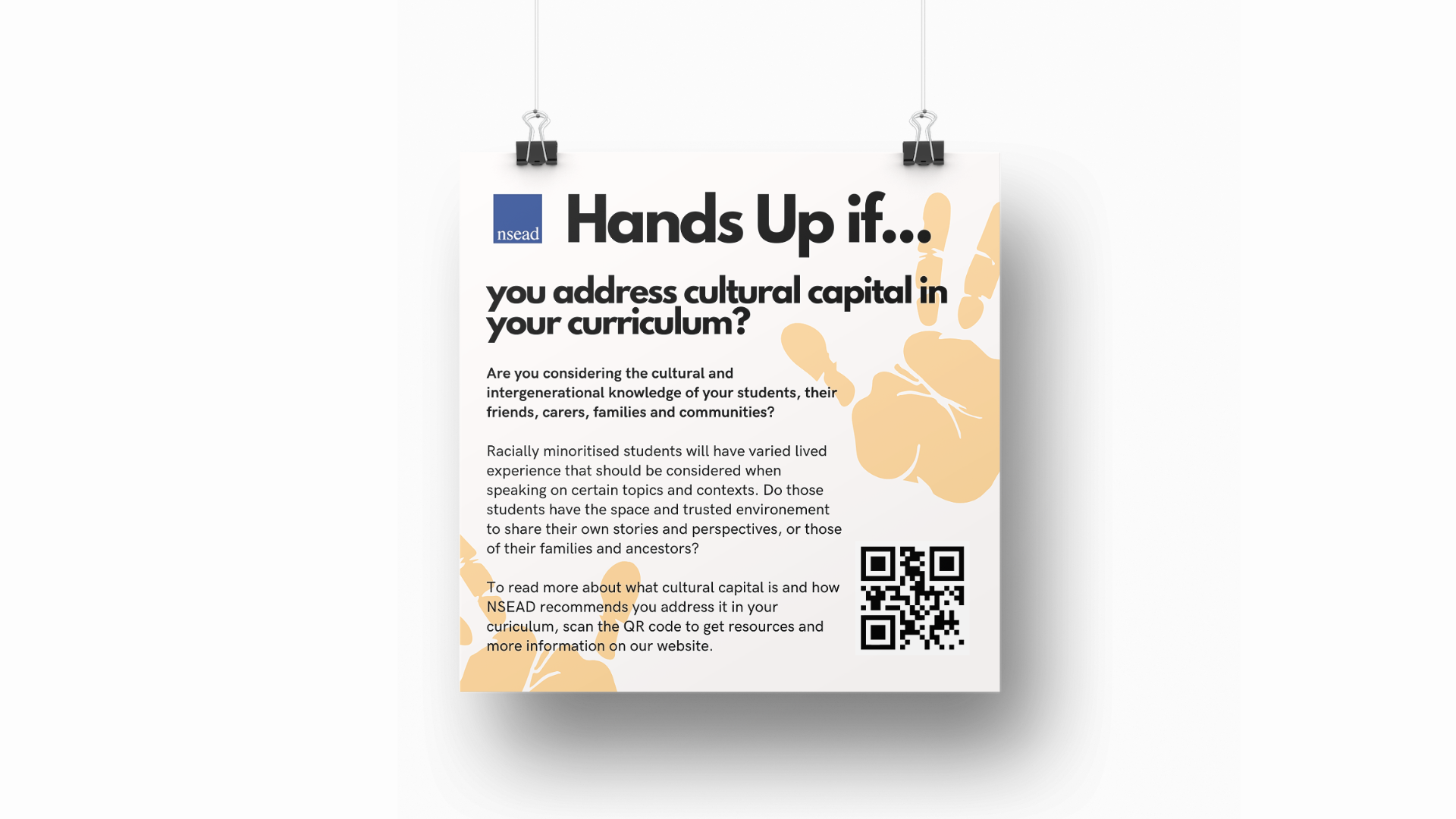 The image below shows the basic design elements of the prompts, as well as how to use and share them on social media.
Please note – if printing the Engagement prompts it is best to use A5 printouts or print 4 on a single-sided A4 page.
Please note that there are 33 prompt cards in total.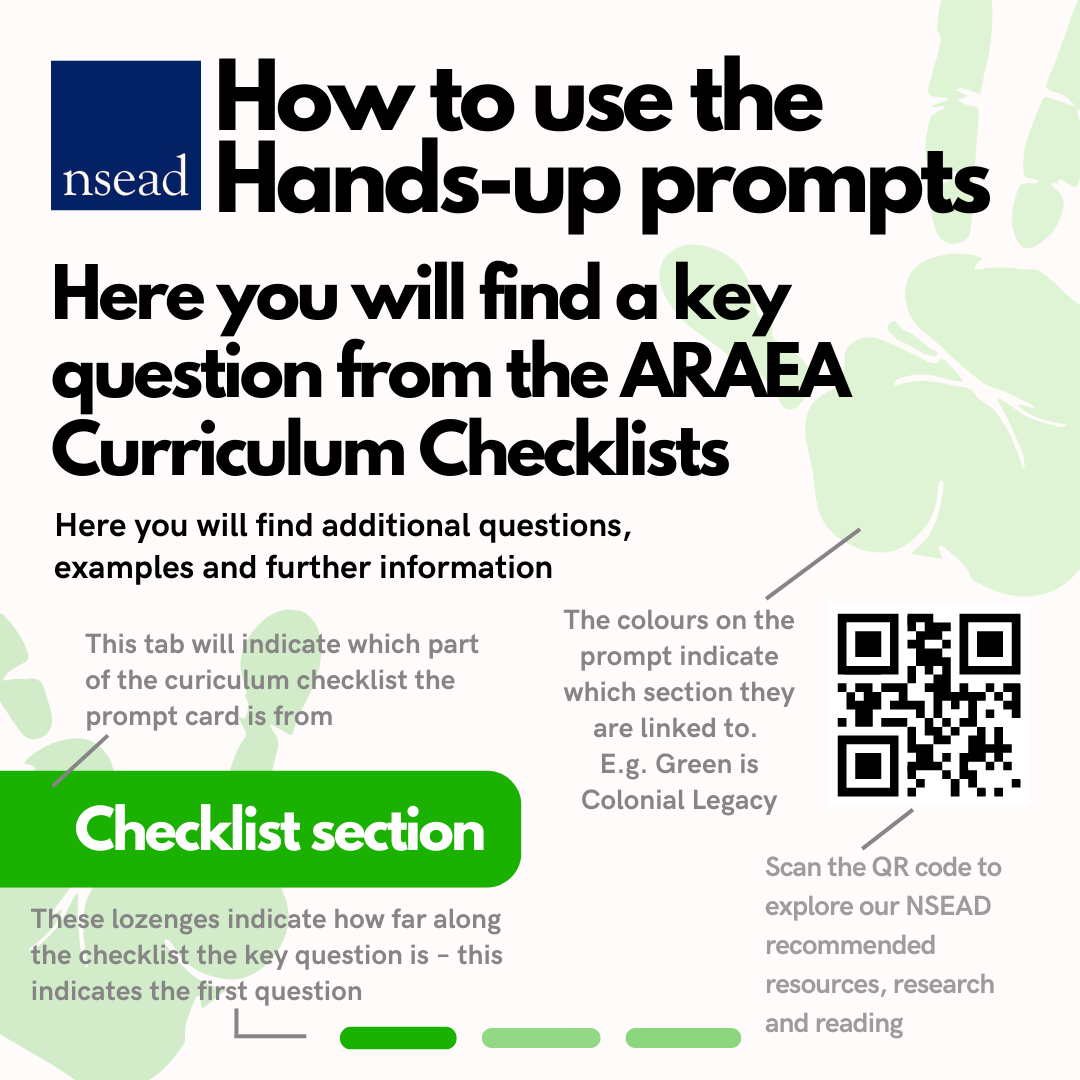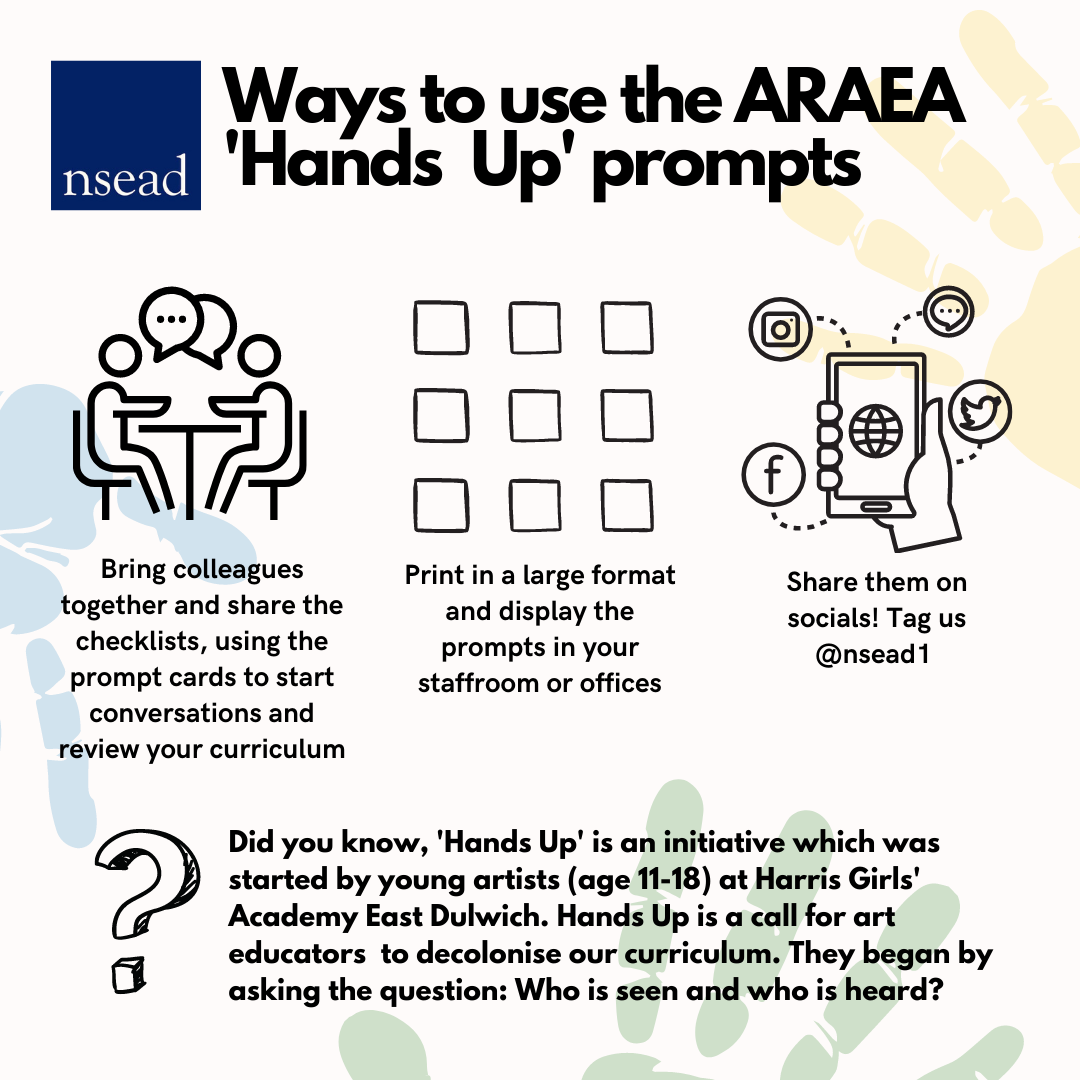 These prompts have been designed by Kate McLaven & Sophie Leach